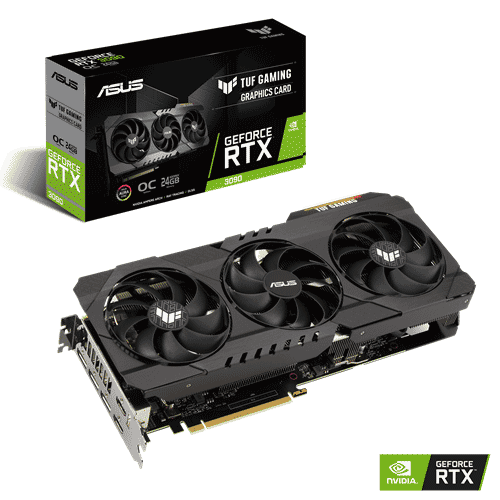 This will be a short post just showing the photos of thermal pad replacement for ASUS TUF Gaming GeForce RTX 3090.
Before disassembling, please keep in mind that you need to be very careful and that I am not advocating disassembly.
Thermal Pad Sizing
There are three different sizes required for the ASUS TUF Gaming GeForce RTX 3090.
The majority of the sizing is of the 1.5 mm variety. See the photos below for all specific sizes, so you can place your orders for pads accordingly.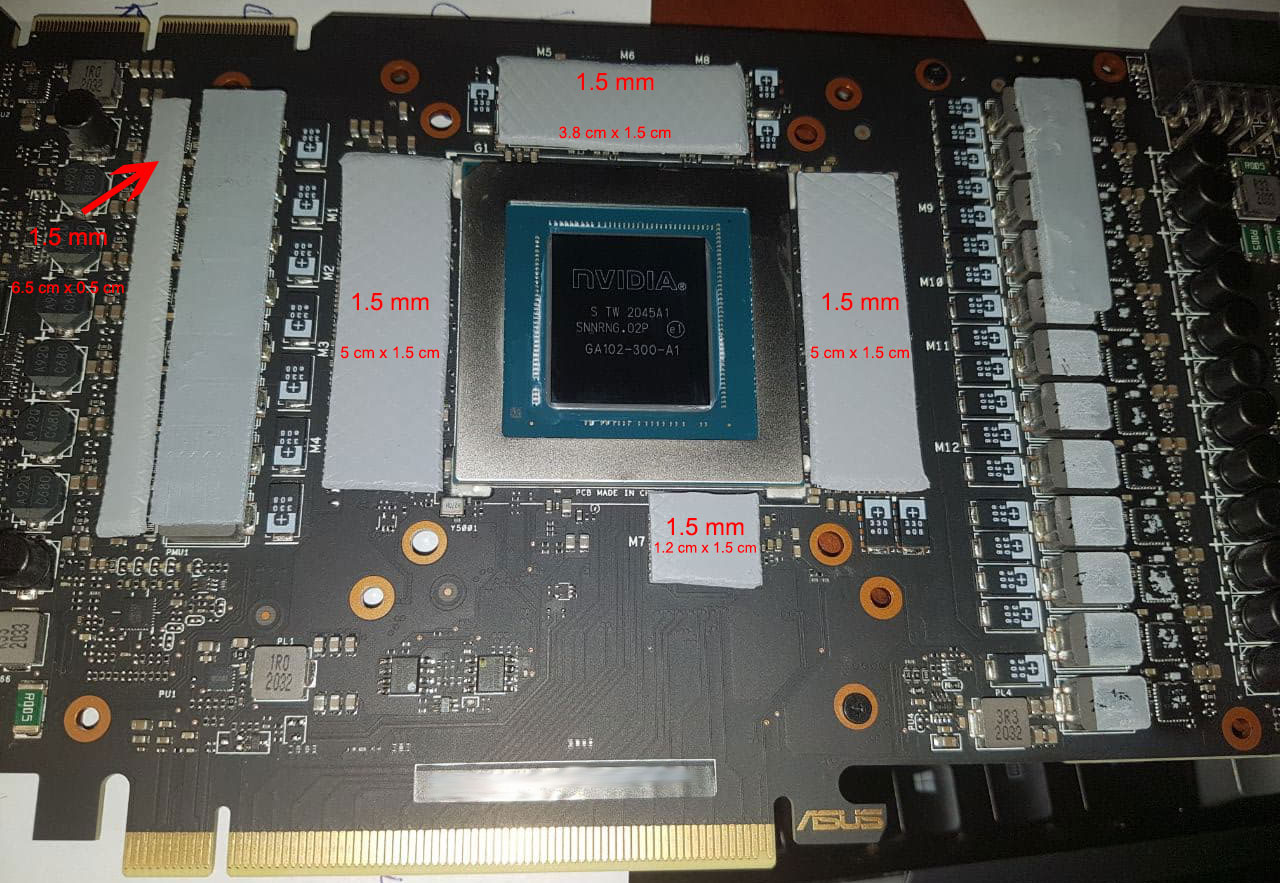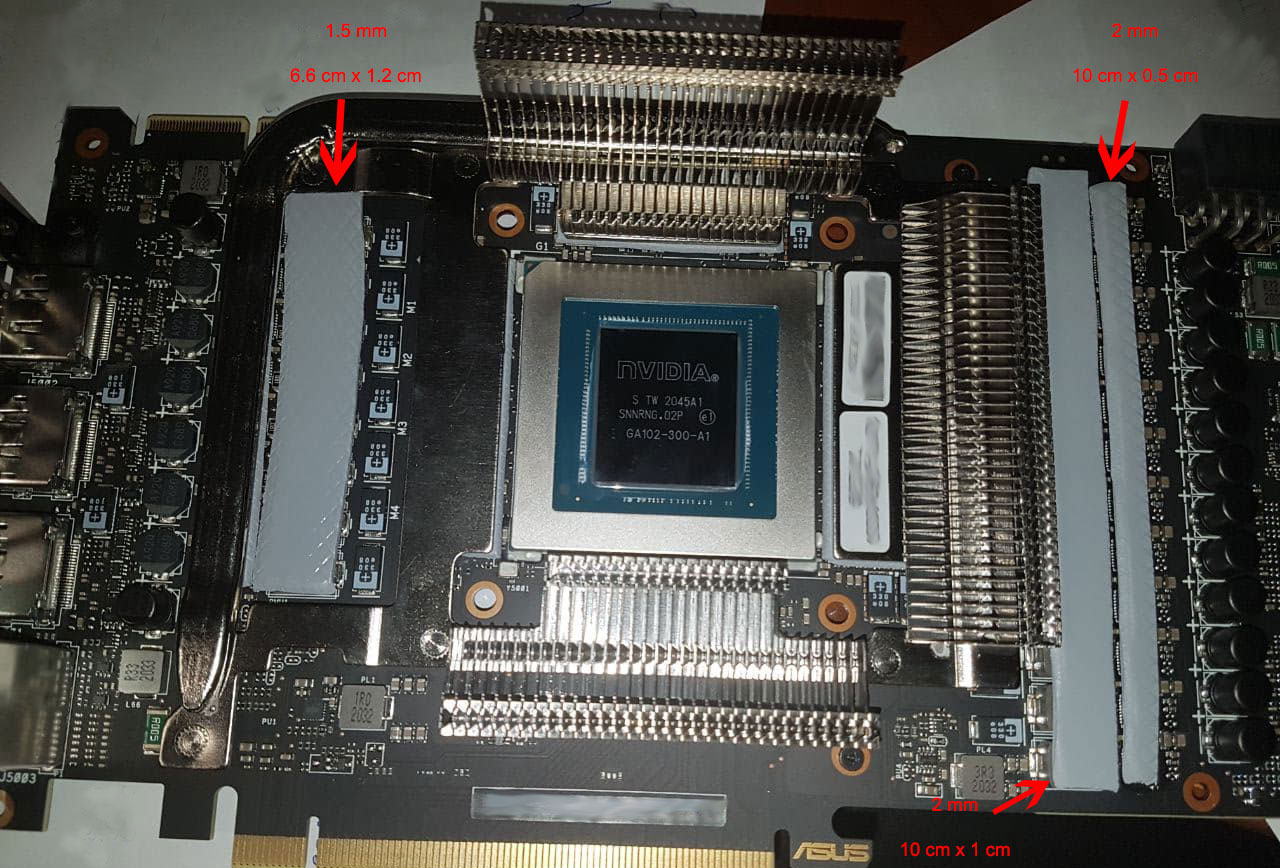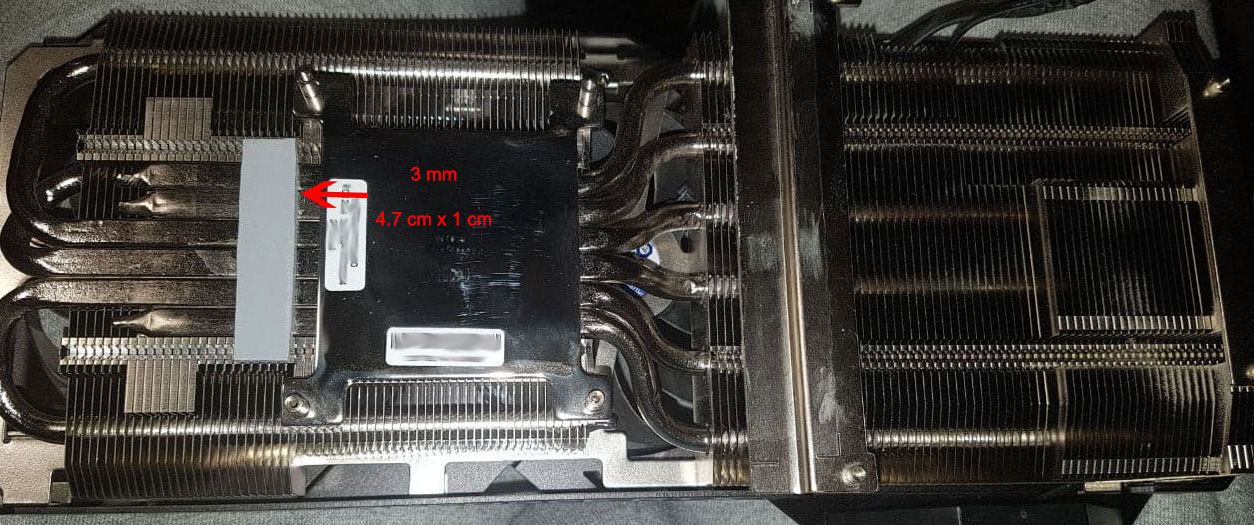 Results
My results weren't spectacular, while mining I was able to lower my memory temperatures by roughly 2 degrees celcius, as measured by HWiNFO64 - your mileage may vary.
The pads I ordered and used were 12.8 W/mK from Thermalright, they are available here from Amazon.
---